Welcome, New Students
We are ready to welcome you to Canadore and to Residence! All residents will receive a monthly calendar of events through email, including all of the exciting Orientation events in September. Virtual events include Instagram Live sessions to meet the Residence Team, Canadore Students' Council, and Canadore Sport and Wellness, along with events to ensure you are prepared for living in residence and attending Canadore while getting to know others in the building. Make sure you add us on our social media to stay updated on all the fun!
Instagram: @canadoreresidencelife
Facebook Page: Canadore College Residence
---
Book a Q&A Virtual Tour with Residence Staff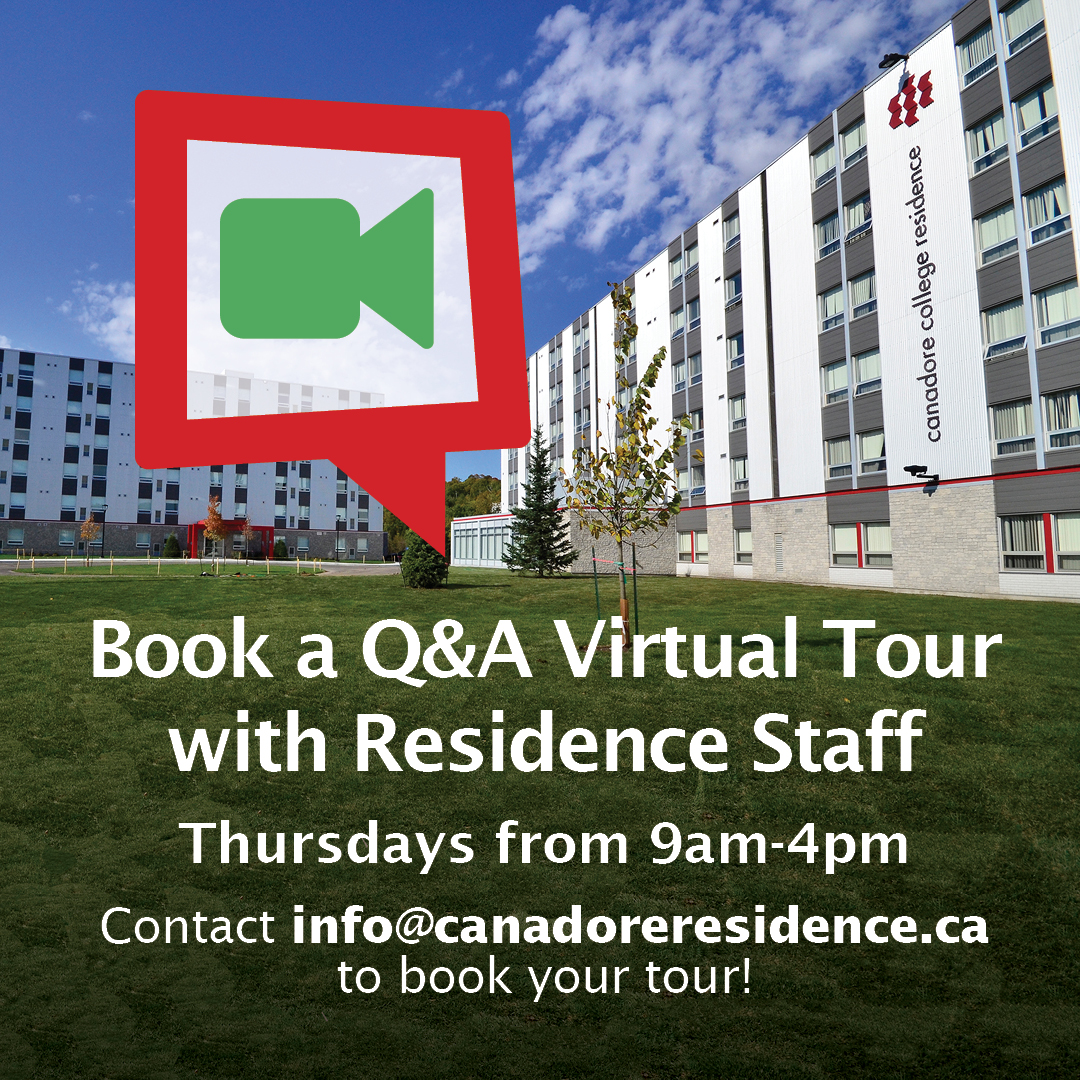 Experience Canadore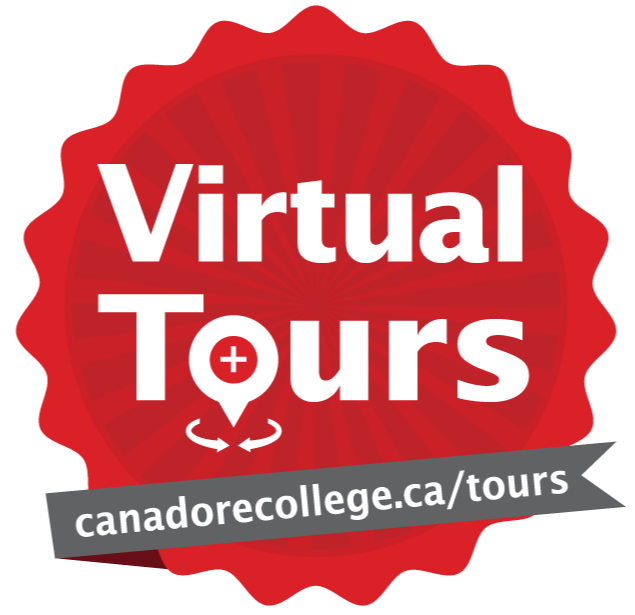 Welcome to the Canadore College Residence!
Choosing to stay in residence is a great way to meet new people and make lifelong friends. We provide not only a place to live, but also a welcoming and safe environment where you can get involved and grow within the community.
We have some of the newest residences in Ontario with three apartment-style buildings in North Bay that accommodate 675 students located at the bottom of College Drive. Our secure complexes are wheelchair accessible, and we are one of the only college residences in Ontario to offer full kitchens with ovens/stoves in every suite!
Please take some time to explore our website to discover for yourself why the Canadore College Residence is the preferred home of Canadore College Students.
*Please note: we only offer residence facilities in North Bay.
Apply by May 1 to guarantee your spot (subject to availability).
WHY You should live in Residence!
Discover the Advantages of Living in Residence:
More than just a place to sleep – build friendships, gain your independence, and experience life at Canadore to it's fullest potential, conveniently located near campus
No monthly bills – Wi-Fi, cable, and utilities are all included in your fully furnished suite
More than just your room – enjoy additional perks such as fitness, TV, games lounges and on-site laundry facilities are included
Residence is a safe and secure housing option with secure entrances, a front desk staffed 24/7, and video surveillance cameras
Avoid a 12-month lease – pay only for the academic year (8 months) and avoid the liability of roommates who don't pay their bills!
Take part in events hosted by the Resident Advisor team, and take part in our Canadore Residence Council